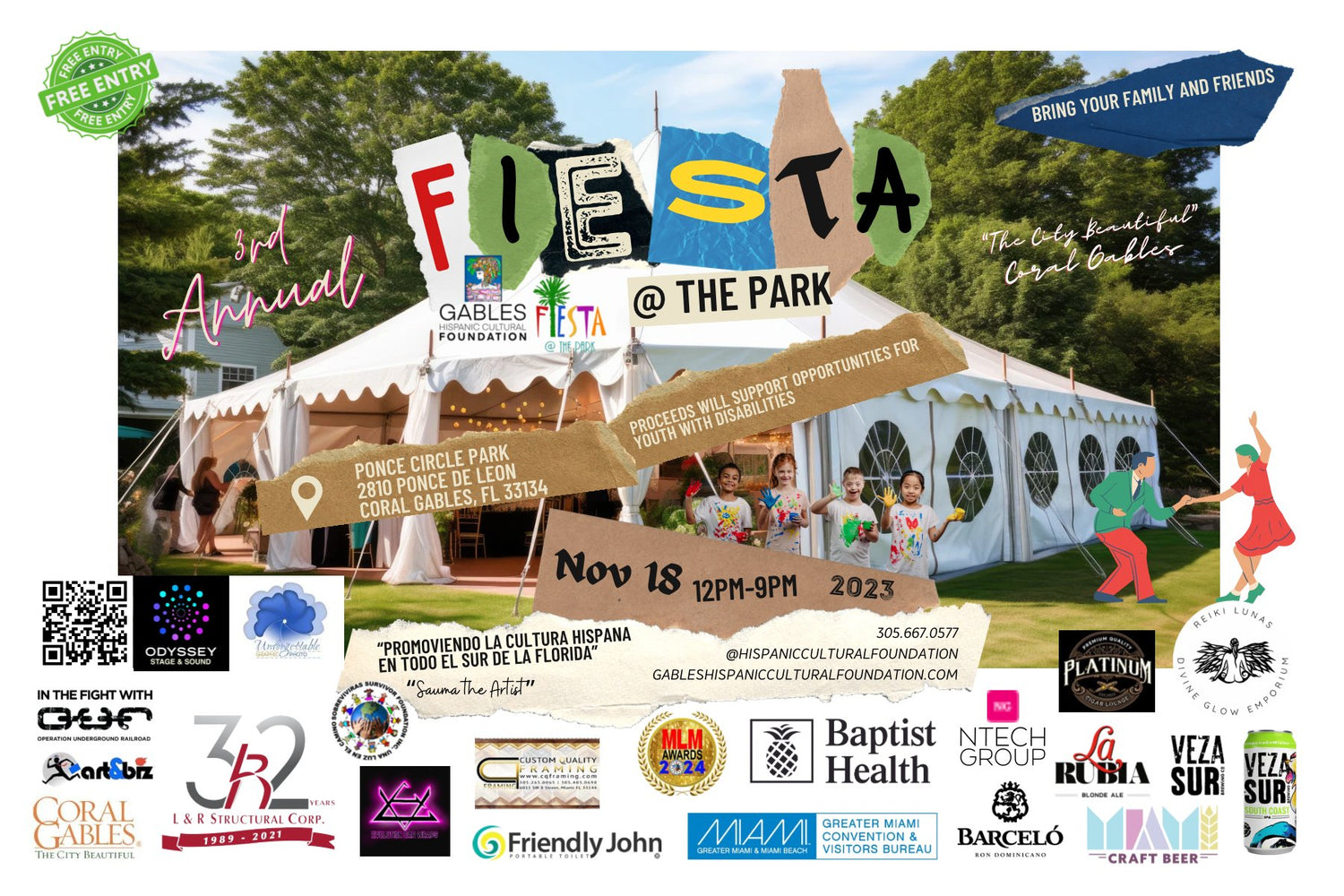 Fiesta @ The Park
"Promoviendo la Cultura Hispana en todo el Sur de la Florida"
Come and join us on November 18 at Ponce Circle Park, Coral Gables. Bring your family and pets. FREE ADMISSION.
Date: NOV 18, 2023
Time: 10AM - 11PM
Location:
Ponce Circle Park
2810 Ponce de Leon
Coral Gables, FL 33134
Learn More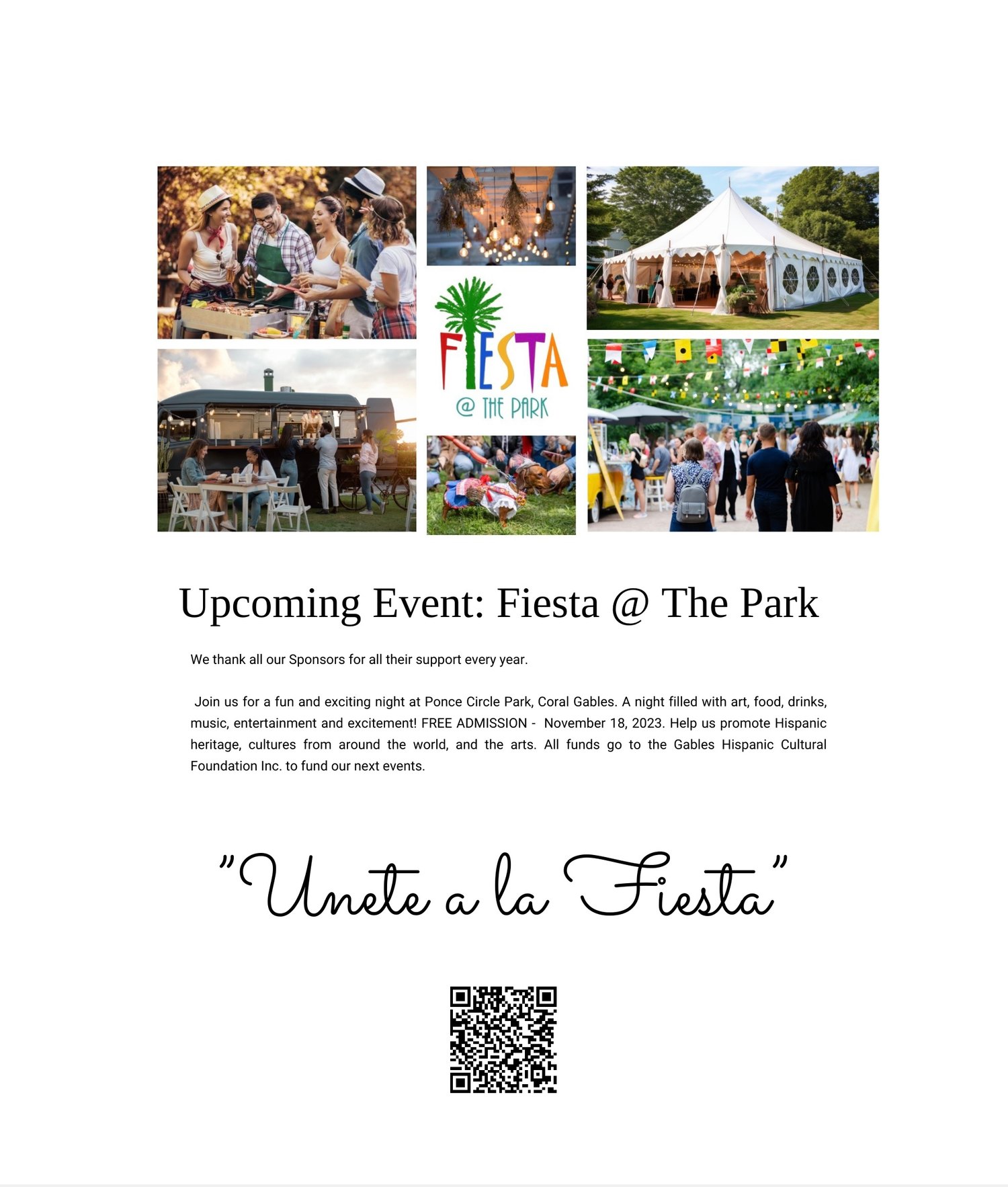 Become a Sponsor
Help us create this annual Festival by sponsoring this grand cultural event, promoting the arts, cultures and education in South Florida. Go along side Sponsors like L&R Structural, Mercedes Benz and many more... 
Apply
"Promoviendo la cultura en todo el sur de la florida y el mundo" Sauma The Artist
Thank you to all our partners for sponsoring our page and continue to support the Hispanic foundation, with your support we make possible our events that brings the community together , businesses, corporations, neighbor city's and all of the cultures around the world.
A portion of all sales from our sponsors and stores goes to our foundation. Thank you for your support.
The Hispanic Cultural Foundation.